Three Ways to Rock Your Trenchcoat!
Three Ways to Rock Your Trenchcoat!
Trenchcoats are a classic piece that can make you look formal and elegant, whether you're taking a casual stroll around town, or attending a dinner party. Plus, you only need one to match almost all your outfits. With that being said, it's time to give some appreciation to the beautiful and timeless piece. We show you some great outfits you'll be able to rock your trenchcoat!
Top Three Ways to Rock the Trenchcoat!
May it be for a casual day out, for work or special events, you can look amazing and warm with a trusty trenchcoat! Here are some ways to style yourself with it:
1. Go Formal
Going out for a fancy dinner and want to look your best despite the cold weather? Go for matching checked separates and use a black leather belt instead of the usual! Pair this with fancy heels to get that classy style.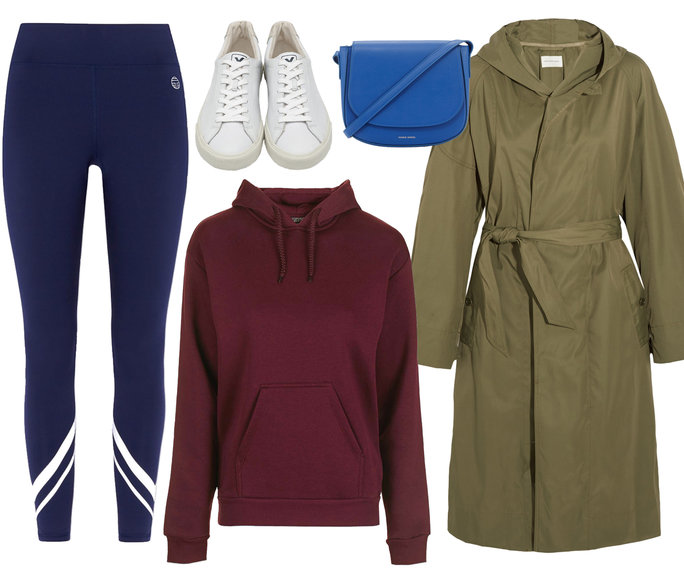 Matching checkered outfit? It isn't only comfortable, but it also puts off that elegant and fancy look that goes beyond the usual dress! It's made out of wool for the warm and luxurious feel when out.
Nothing else would keep you warm and looking your best other than a long trenchcoat in beautiful cuts. It's got the perfect color of creamy brown and gives off that clean silhouette for formal parties or casual days out.
-Creatures of Comfort bag
-H&M belt
-Boots from VC John Camuto
2. Off to Work
Beat the freezing cold A/C in the office and turn heads when on the way to work with cute sweaters and loose jeans to match your trenchcoat! Match with cute booties to complete the look.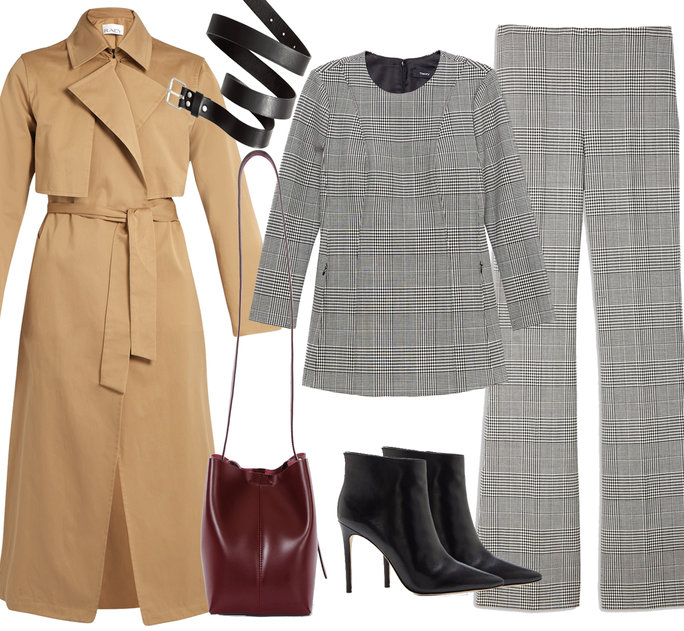 Long and with the elegant cut, this trenchcoat screams fancy with an edge.
Versatile and matches anything, this is great for the professional look for casual days in the office.
Let this turtleneck keep you warm yet looking stylish when off to work!
3. Casual Day Out
Extra cold and still want to look great under your layers? Then sport a trenchcoat with a warm hoodie and leggings to get that sporty yet fancy look! Pair it with white canvas shoes for the ultimate casual and sporty outfit.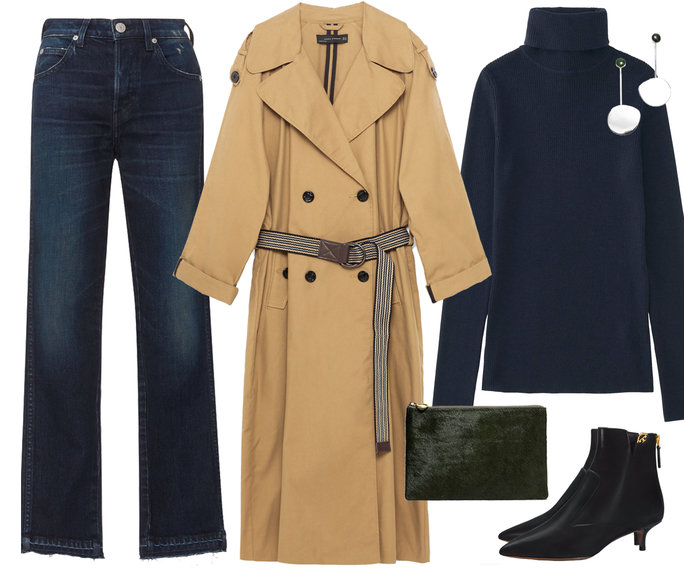 Coming in basic maroon, it's a simple design that is warm, cozy, and have you look cute at the same time. It exudes casual and athleticism at the same time.
- Etoile Isabel Marant trench coat
Lightweight and showerproof, this is great for those who want to look their best even when under the weather. It's army-green to match any casual outfit.
These leggings scream athletic and sporty. Let it accentuate your legs and glutes as you walk around town feeling comfy yet sexy.